Services
Why Choose Us?
Choosing the right financial partner is crucial for the growth and success of your business. At American Business Funding, we prioritize your business needs, ensuring that every decision we make aligns with your goals. Our dedication to excellence, combined with our industry expertise, sets us apart in the financial landscape. We're not just a funding institution; we're your trusted partner in achieving your business aspirations.
We Take a big-picture Approach
At American Business Funding, we believe in thinking big. Our vast experience in the financial sector allows us to leverage industry insights, trends, and best practices to deliver solutions that are not only effective but also innovative. By adopting a big industry approach, we ensure that our clients benefit from the best of both worlds - the resources of a large institution combined with the agility and personal touch of a boutique firm.
We Understand Small Business
Small businesses are the backbone of our economy, and we understand the unique challenges they face. From fluctuating cash flows to the need for quick capital infusion, we've seen it all. Our team is dedicated to understanding the intricacies of small business operations, ensuring that our financial solutions are tailored to meet their specific needs. With ABF by your side, you have a partner who truly understands and champions your business aspirations.
We Value One-On-One Connection
In an age of automation and impersonal interactions, we at American Business Funding take pride in our commitment to building genuine one-on-one connections. Every business has a story, and we want to hear yours. Our team takes the time to understand your goals, challenges, and vision, ensuring that our solutions are not just transactional but transformational. Because at the end of the day, it's not just about funding; it's about forging lasting relationships.
Learn About Us
What Sets ABF Apart?
Unwavering Post-Funding Support: At ABF, our commitment extends beyond just providing funds. We actively guide our merchants post-funding, ensuring their business profiles are optimized for future financial opportunities, from renewals to additional capital needs.
Early Payback Incentives: Financial prudence is rewarded at ABF. Settle your loan ahead of schedule and benefit from significant discounts on the agreed payback amount, sometimes reducing obligations to single-digit percentages.
Direct Partnership, No Middlemen: Choosing ABF means establishing a direct, personal financial relationship. By bypassing brokers, merchants avoid the barrage of unsolicited calls and the hefty fees they often tack on. Our approach ensures that the financial solutions we provide are genuinely tailored to your cash flow, preventing what should be a beneficial arrangement from becoming a financial burden.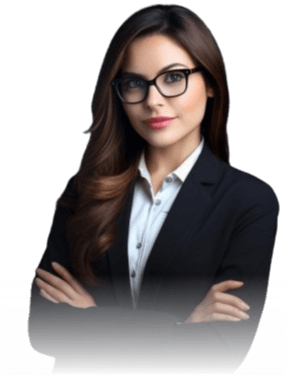 What We Offer?
Our Funding Provides
Fast Turnarounds
Experience swift processing, ensuring your business gets funded without unnecessary delays.
Flexible Terms
Tailored solutions to fit your business needs, ensuring you have the best terms for growth.
No Application Fees
Start your financial journey with us without any upfront costs, maximizing your capital.
Spend as You See Fit
Use the funds as you deem necessary, from inventory to marketing, the choice is yours.
One-to-One Service
Dedicated support ensuring your queries are addressed promptly and personally.
Prepay Incentive
ABF's Incentivize early payback grants merchants the ability to save significantly even on the originally agreed payback!
Why have over 35,000 companies opted for a financial solution?
A+ Rating
Rated Highest in Class
Same Day Approval
Millions Funded
98.5%
Customer Service Rating